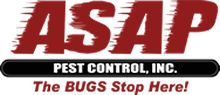 Call Now!
Our Special!
Call now and receive a $20 discount off of initial service with mention of this website. Also, ask about our referral program for additional savings!
Quick Contact Info
Jeffrey Reddish
PO Box 490814
Lawrenceville, GA 30049
Phone: 404-576-1800
"I first met Jeff when I had a bug problem & also a dog with cancer on chemotherapy. I was afraid to use regular products & my veteranian clinic suggested the company he was then with because of their specialized products. Jeff was always completely aware of my fears & took great care to explain just how these products worked & the safety factors."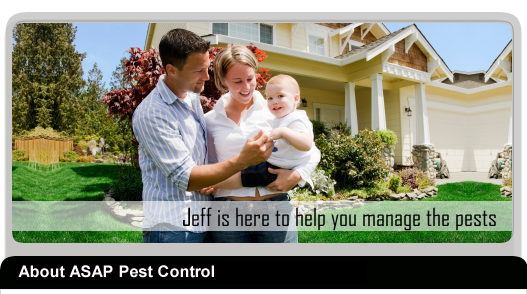 My name is Jeffrey C. Reddish, Sr., and I am the proud owner of ASAP Pest Control.
ASAP Pest Control is a family owned and operated business. We bring 20 years of experience in the pest control industry, and a reputation of providing outstanding customer service. I personally have always worked for smaller pest control firms, and found that it offered me the opportunity to get to know my customers, as well as their needs and concerns. I have built strong relationships with many of them, and have had the pleasure of seeing their children and grandchildren grow up. I don't view this as a job, but more so, I feel like I am visiting family and old friends.
I do not believe in a "cookie cutter" approach to pest control. Every home and situation is unique, and should be handled as such. Your ASAP technician will assess your pest problem and tailor a plan that will not only resolve the issue, but will prevent any future problems. We are extremely family, pet and environment conscious, and very well educated in the use of pesticides.
I would welcome the opportunity to meet with you to discuss your pest control needs. We value our customers, and I am confident that you will be satisfied with the level of knowledge and service that we strive to deliver each and every day.
Thank you for visiting our website, and for considering ASAP Pest Control.
We are proud to provide quality pest control services in the following Georgia Counties:
Barrow
Clarke
Cherokee
Dekalb

Forsyth
Gwinnett
Hall
Jackson

North Fulton
Oconee
Rockdale
Walton