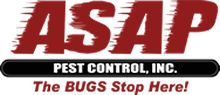 Call Now!
Our Special!
Call now and receive a $20 discount off of initial service with mention of this website. Also, ask about our referral program for additional savings!
Quick Contact Info
Jeffrey Reddish
PO Box 490814
Lawrenceville, GA 30049
Phone: 404-576-1800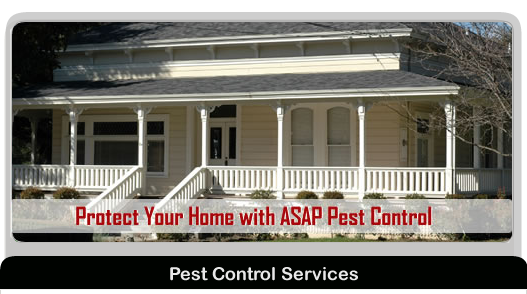 ASAP Pest Control is trained to identify your pest threat and risk areas, then treat the causes in ways that are best for your family, pets and the environment. After a comprehensive inspection, we'll create a customized pest control plan that effectively targets cockroaches, silverfish, ants and common household pests exactly where they appear in your home inside and out, all year long.
We appreciate your time!
ASAP Pest Control service professionals are sensitive to the busy lives of our customers. That's why we have created programs designed to be convenient to your schedule and highly effective against unwanted pests. Our services are targeted to the exterior of your structure where pests originate. By focusing on the exterior source of pest issues we are able to be proactive rather than reactive to an interior infestation. Best of all, treating the exterior does not require you to be present at the time of service. However, if the nature of your pest issue requires interior attention, we are able to provide these services as well!
Each visit is scheduled in advance, so you can depend on a phone call prior to every service. Whether you're interested in weekly, monthly, quarterly, or one-time service visits...we have a program just for you!
No Long Term Contracts!
Unlike most service providers, ASAP Pest Control does not require long term service agreements. Contact us for more information, or to schedule a free evaluation of your pest control needs!
We are proud to provide quality pest control services in the following North Atlanta Communities:
Barrow
Clarke
Cherokee
Dekalb

Forsyth
Gwinnett
Hall
Jackson

North Fulton
Oconee
Rockdale
Walton