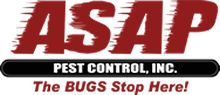 Call Now!
Our Special!
Call now and receive a $20 discount off of initial service with mention of this website. Also, ask about our referral program for additional savings!
Quick Contact Info
Jeffrey Reddish
PO Box 490814
Lawrenceville, GA 30049
Phone: 404-576-1800
Termites can be a real problem for those who live anywhere in the South. Current research shows that there can be as many as 60-70 colonies of termites per acre of land. Termites cause millions of dollars worth of damage each year. Concerning termites, it is not a matter of 'if' your home will be attacked, it is a matter of 'when'. Every Georgia homeowner who lives in the metro-Atlanta area should have their home protected from termites.
For termite control, we use non-repellent chemicals such as Termidor or Premise. Non-repellent termiticides are not detected by the workers of the colony, so they pick up some of the molecules of the product as they walk through the treated area. When the workers feed the queen and other cast members, they pass the product on to the entire colony, making this type of liquid treatment highly effective in the eradication of the termite colony.
The warranty for this liquid treatment can be renewed annually for up to 10 years based on the terms stated in the agreement. In addition, this warranty is transferable in the event you sell your home.
We are proud to provide quality termite control services in the following Georgia Counties:
Barrow
Clarke
Cherokee
Dekalb

Forsyth
Gwinnett
Hall
Jackson

North Fulton
Oconee
Rockdale
Walton